Friday, April 10, 2020
10:00 - 11:00 am
Church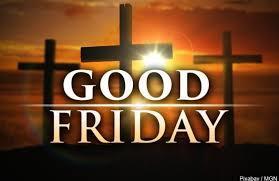 On Good Friday we start in the Parish Hall with the Stations of the Cross depicting the walk of Christ. The artwork has been done by parishioner John Hatcher. We then make our way over to the Church for the Ante Communion - a service with a dramatic reading telling the story of this day of mourning.
Here at St Andrews Anglican Church Woodhaven, we are a parish that loves the Book of Common Prayer and invite all to come and worship with us.